About Us
Colourant Industries was established with the aim at providing a broad variety of chemical-based goods as a manufacturer, supplier and wholesaler. Customers can affordably avail products like PCE Base Admixture, Silicone Base Admixture, SMF Admixture, Acrylic Coat, Mould Cleaner and Synthetic Iron Oxide and PVC Moulds etc., from us. Our supplied collection is well-recognized and acknowledged in the market for its exact composition, longer life, dependability and leak resistant packaging. We use our expertise of polymers, high-tech machines and processes to give cutting-edge solutions to the concrete products industries. Our head office and factory are located in the city of Silvassa, Dadra Nagar Haveli & Daman Diu Union Territory and our branches are situated in Uttar Pradesh and Gujarat.
Strategy Orientation
The strategy of a company helps achieve the desirable and future state that they imagine. As a result, our company strategy is:
Flexible
Adaptable
Anchored in up-to-date research
To conserve and preserve the status of environment.
To provide customer-oriented solutions that include increased performance and enhanced sustainability.
To build trust and value with our customers, communities and the society.
Quality Check (QC) and Quality Management (QM) Orientation
Quality check and quality management is highly important for our company. Our quality management system comprises four critical components including Quality Planning, Quality Improvement, Quality Control and Quality Assurance. All the products we provide like PCE Base Admixture, SMF Admixture, Silicone Base Admixture, Acrylic Coat, Mould Cleaner, Synthetic Iron Oxide and PVC Moulds etc., are all ensured to be complying with best quality norms.
Production Orientation
It is evident that production turns inputs like natural resources, human resources, raw materials and capital into outputs like products & services. The goal of our company is to satisfy the customers through efficient production and procedures. Our production team believe in high performance work and best quality results. In our company, the production operation is divided into five sub-functions including production & planning department, purchase department, storage department, technical support department and maintenance department. Moreover, our team keeps records of raw materials, lot numbers, machine number, production details, etc., on a daily basis.
Sales & Marketing Team Orientation
Our sales and marketing department is focused on satisfying the existing clients, new customers and increasing sales and to promote our goods like Green Iron Oxide Pigments, Acrylic Colour Lacquer, Silicone Chequered Tile Moulds, PVC Chequered Tile Moulds, Silicone Hardener Admixture, etc., to all customers. Our marketing team conducts in-depth market research and testing to emphasize on the demands of customers, building and maintaining strong business relations with customers, promoting brand loyalty through strategies that enhance customers satisfaction, etc.
Dispatch Orientation
Our dispatcher plays an important part in keeping the techs functioning well and providing excellent customer service on everything from emergency calls to sales opportunities. Our highly knowledgeable dispatchers know the precise location and skill level of each tech, and how to bring the right person to the right customer at the right time. Our team members are adept at exploring the local area/community, and forceful, confident, and effective communicators.
Company Vision
Our vision is to always strive for excellence in business ethics and recognise the fundamental demands of client satisfaction. We are highly committed to provide top quality products such as Acrylic Colour Lacquer, PVC Chequered Tile Moulds, Green Iron Oxide Pigments, Silicone Hardener Admixture, Silicone Chequered Tile Moulds, etc., continual innovation in R&D, technological advancements and ensuring total customer satisfaction.
Company Core Values
The core values of our company include focus towards quality, satisfaction of clients, leadership and accountability, growth with the help of teamwork and cost effectiveness.
Company Mission
The mission of our company can be reflected with the help of following factors:
To take good care of our employees.
To serve our clients with utmost honesty and respect.
To conduct every business lawfully.
To recruit a diverse, innovative and result-oriented team that is driven to succeed.
To offer our products like PVC Chequered Tile Moulds, Silicone Hardener Admixture, Acrylic Colour Lacquer, Silicone Chequered Tile Moulds, Green Iron Oxide Pigments, etc., to customers at economically reasonable prices.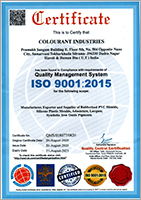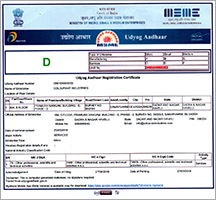 Read More